Turtles All the Way Down
by John Green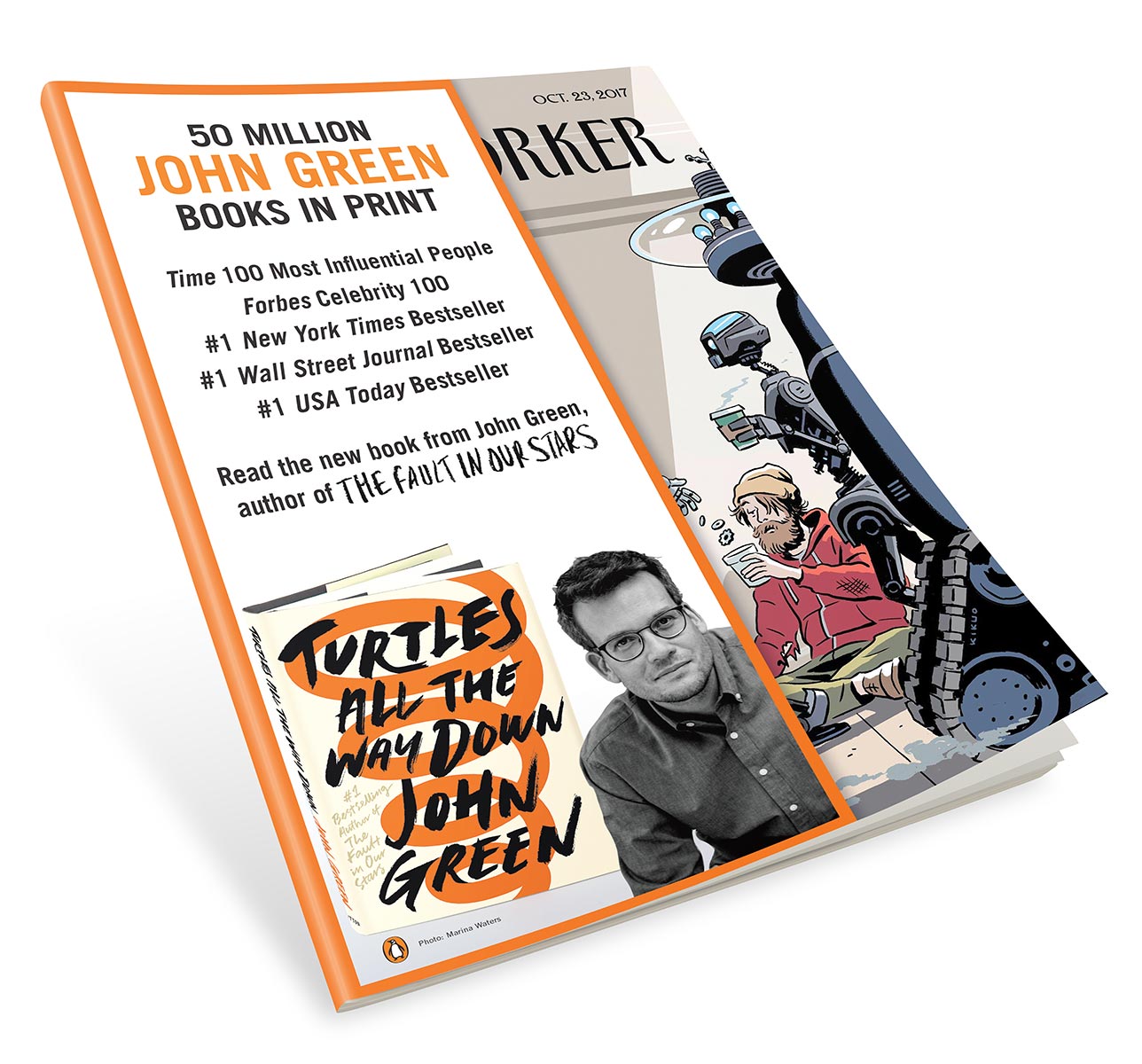 To promote the follow-up novel to John Green's bestselling phenomenon The Fault in Our Stars … his legions of followers would need to know if the new novel would meet their expectations. Various full-page print ads were planned for high-circulation magazines such as People, Entertainment Weekly, and The New Yorker. I incorporated the best quotes from all of the rave reviews to highlight that this book was a must-read.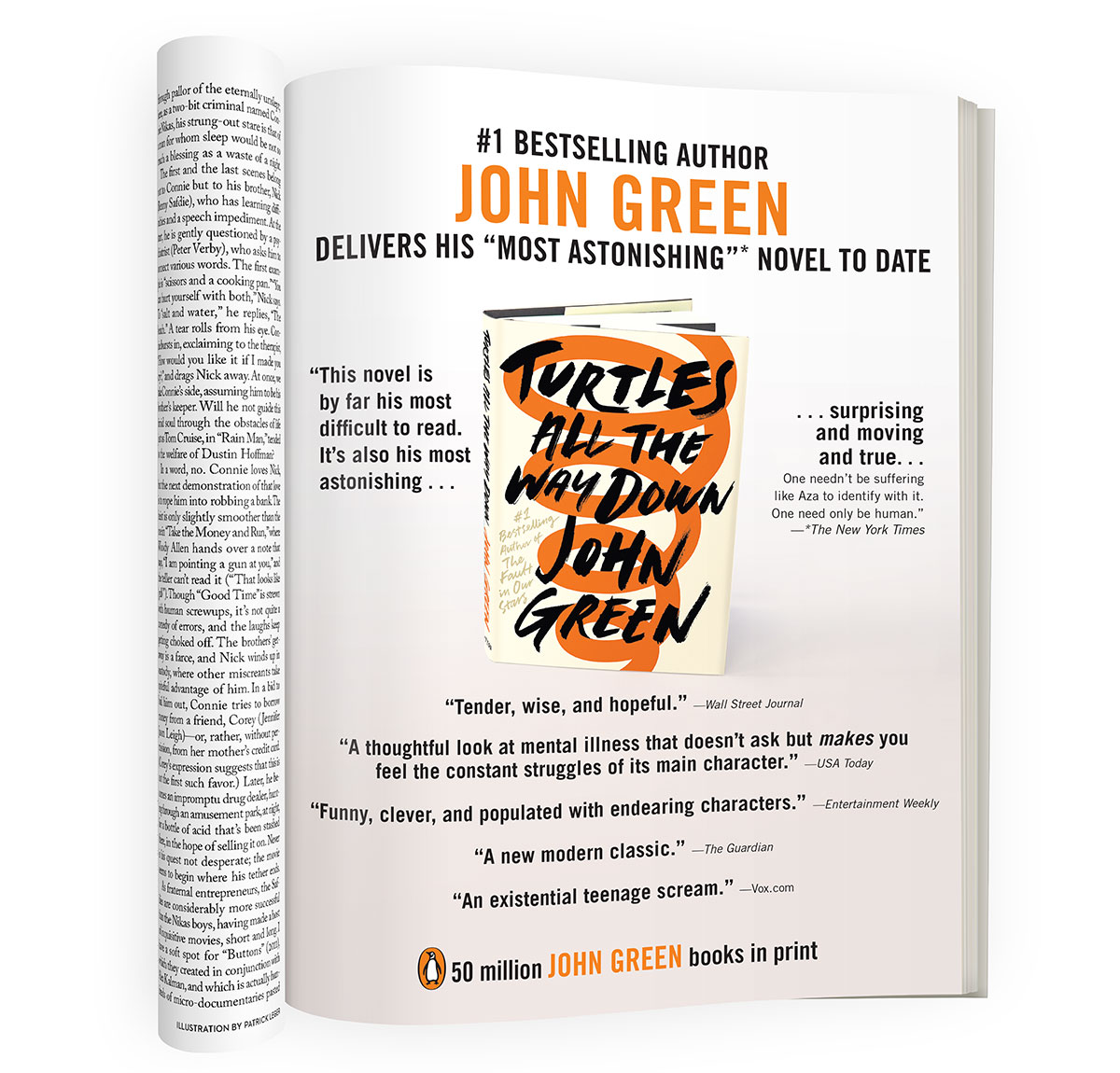 The New Yorker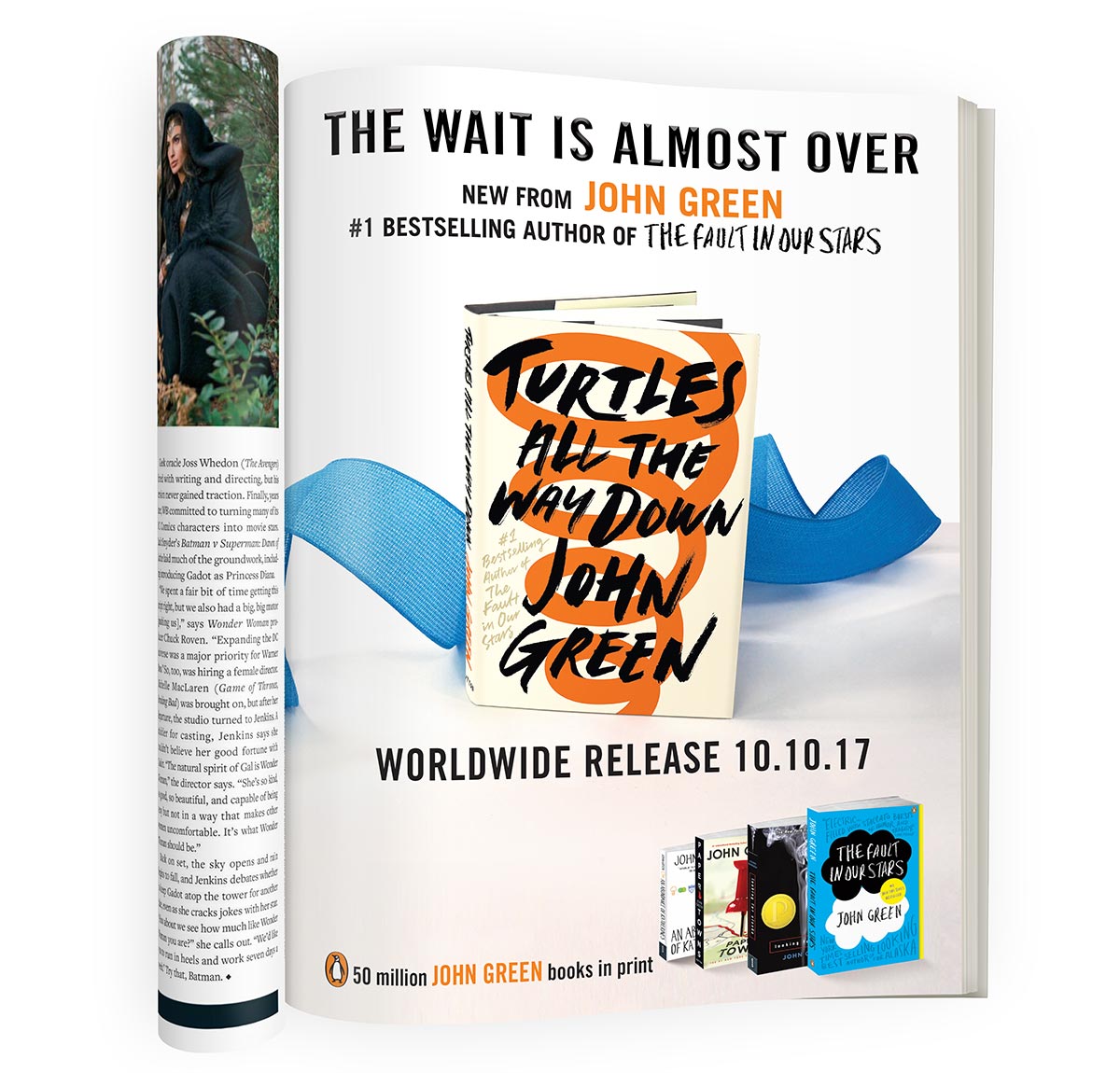 Entertainment Weekly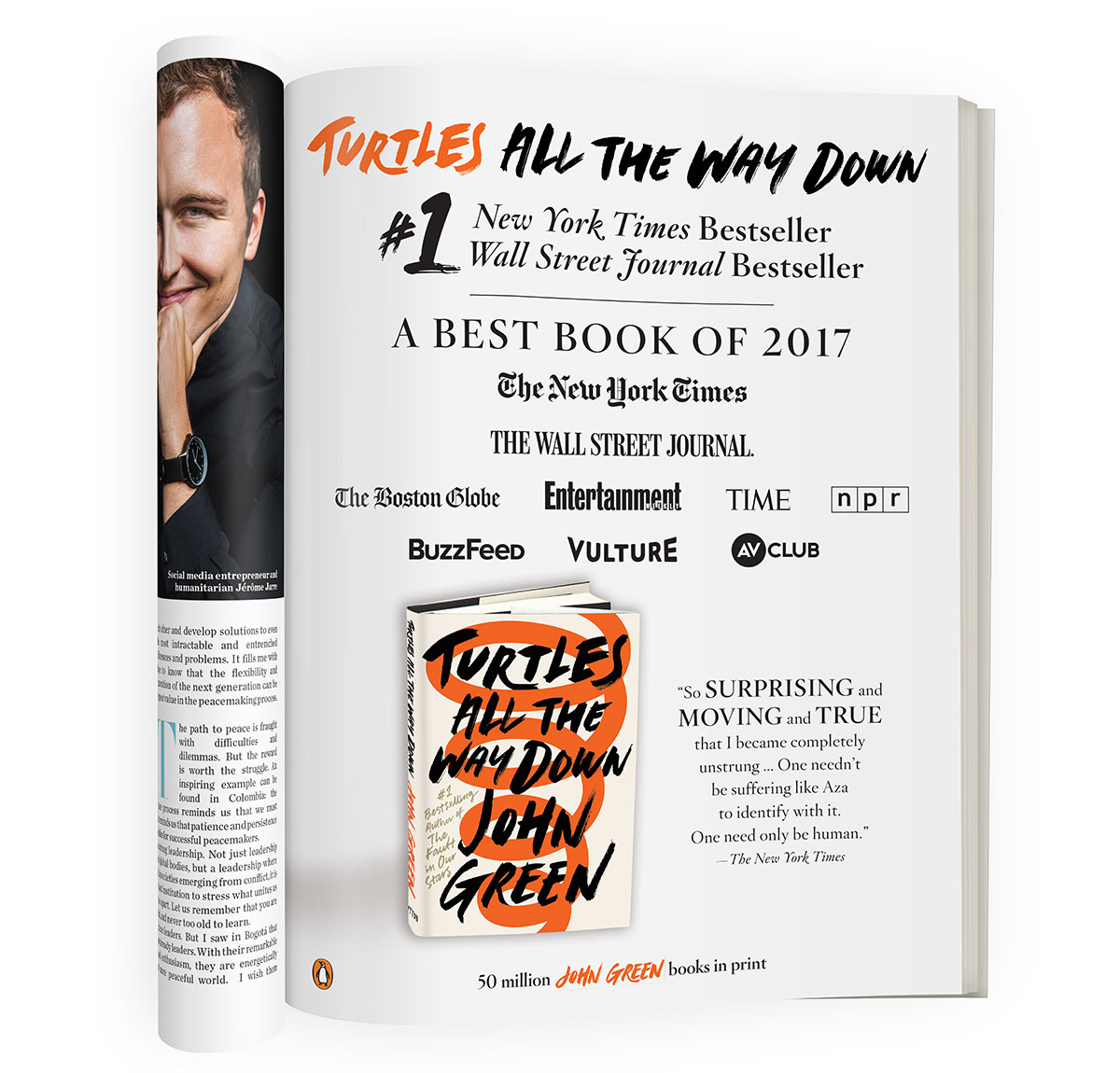 Vanity Fair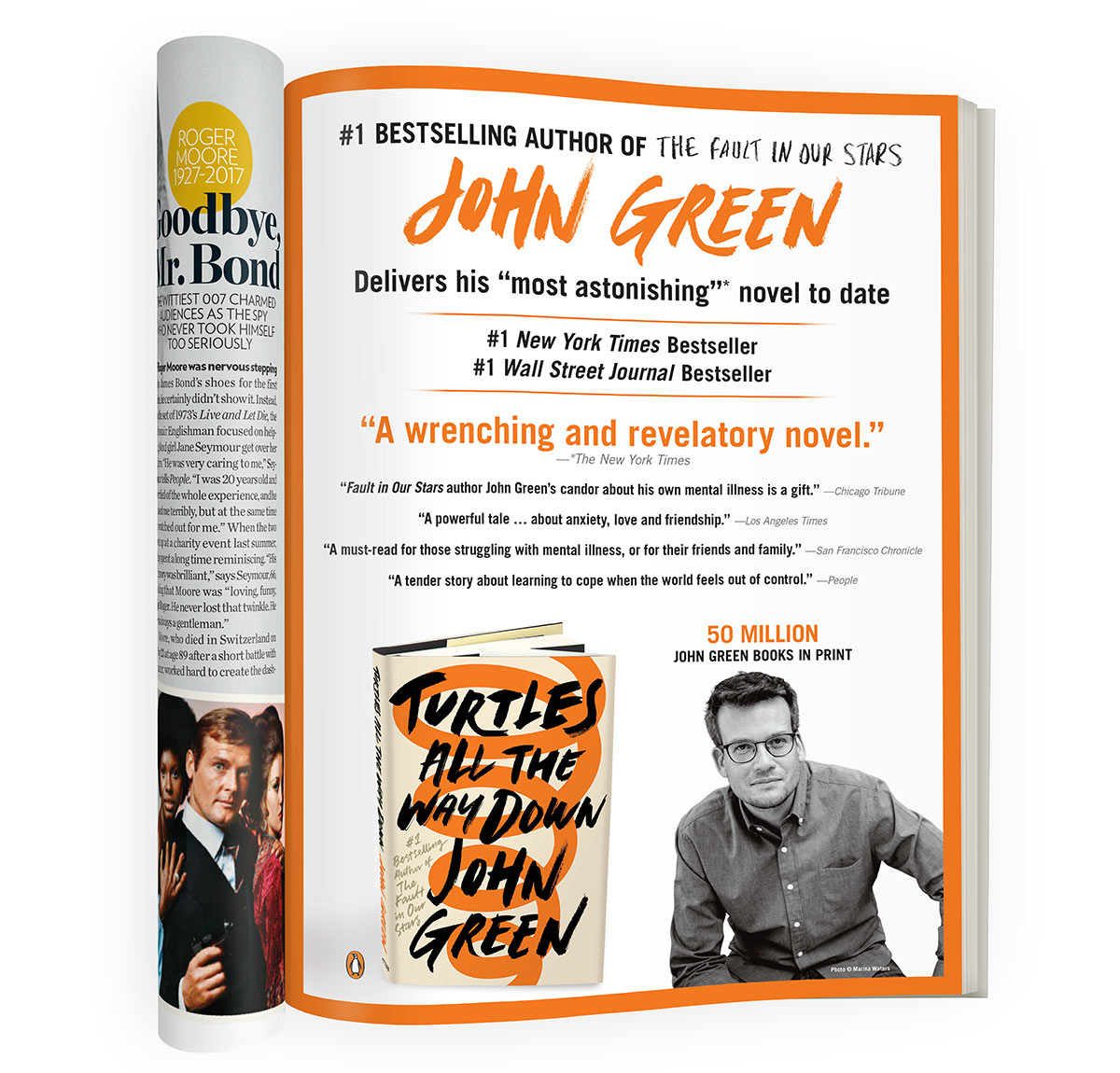 People magazine
After the book became an instant #1 New York Times Bestseller and declared a "Best Book of 2017," I utilized those declarations as headlines for a full-page ad in Vanity Fair and a New Yorker cover flap advertisement. Subway poster designs followed and John Green's book went on to be a smashing success.