Turtles All the Way Down
by John Green
To promote the follow-up novel to John Green's bestselling phenomenon The Fault in Our Stars … his legions of followers would need to know if the new novel would meet their expectations. Various full-page print ads were planned for high-circulation magazines such as People, Entertainment Weekly, and The New Yorker. I incorporated the best quotes from all of the rave reviews to highlight that this book was a must-read.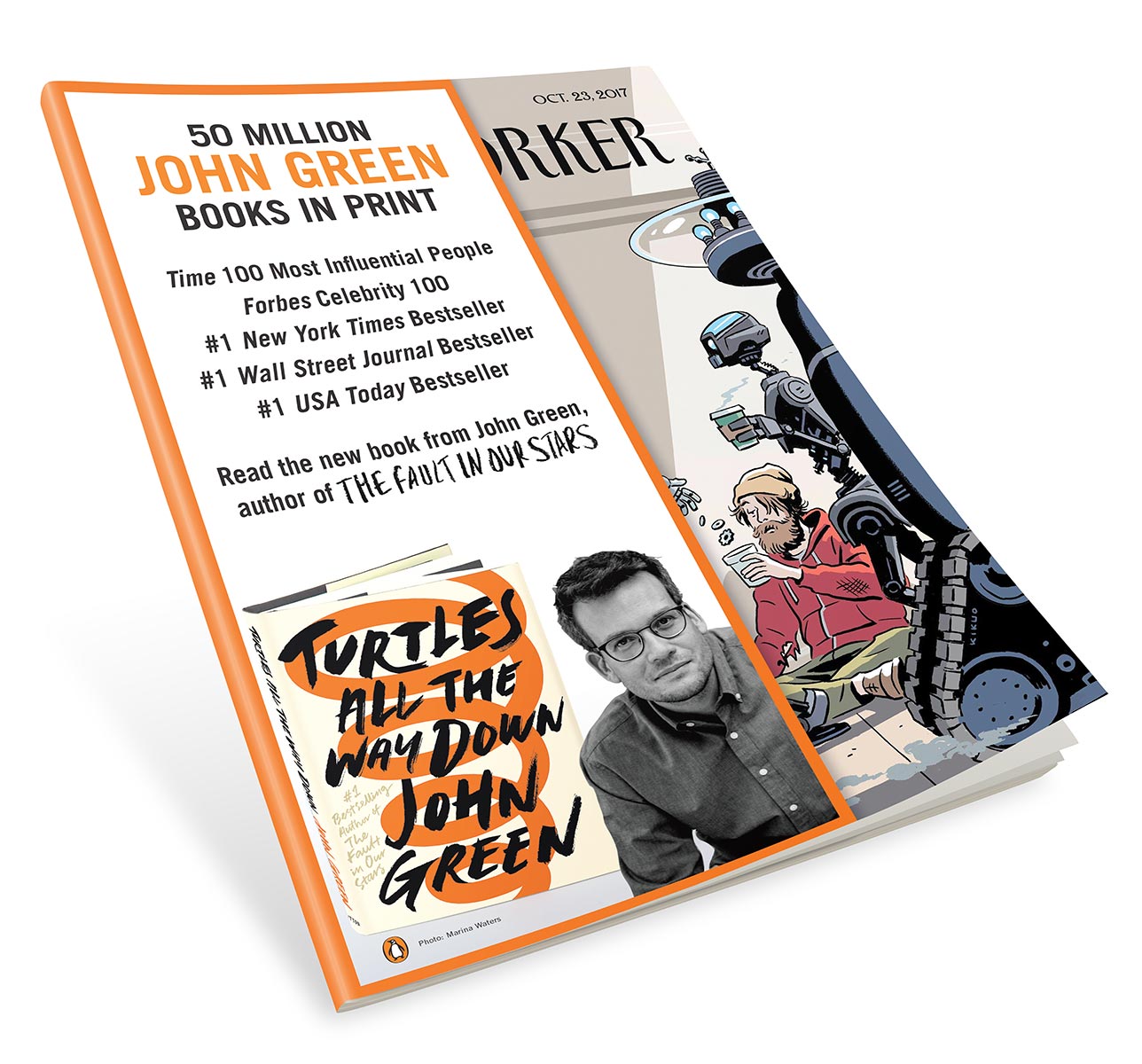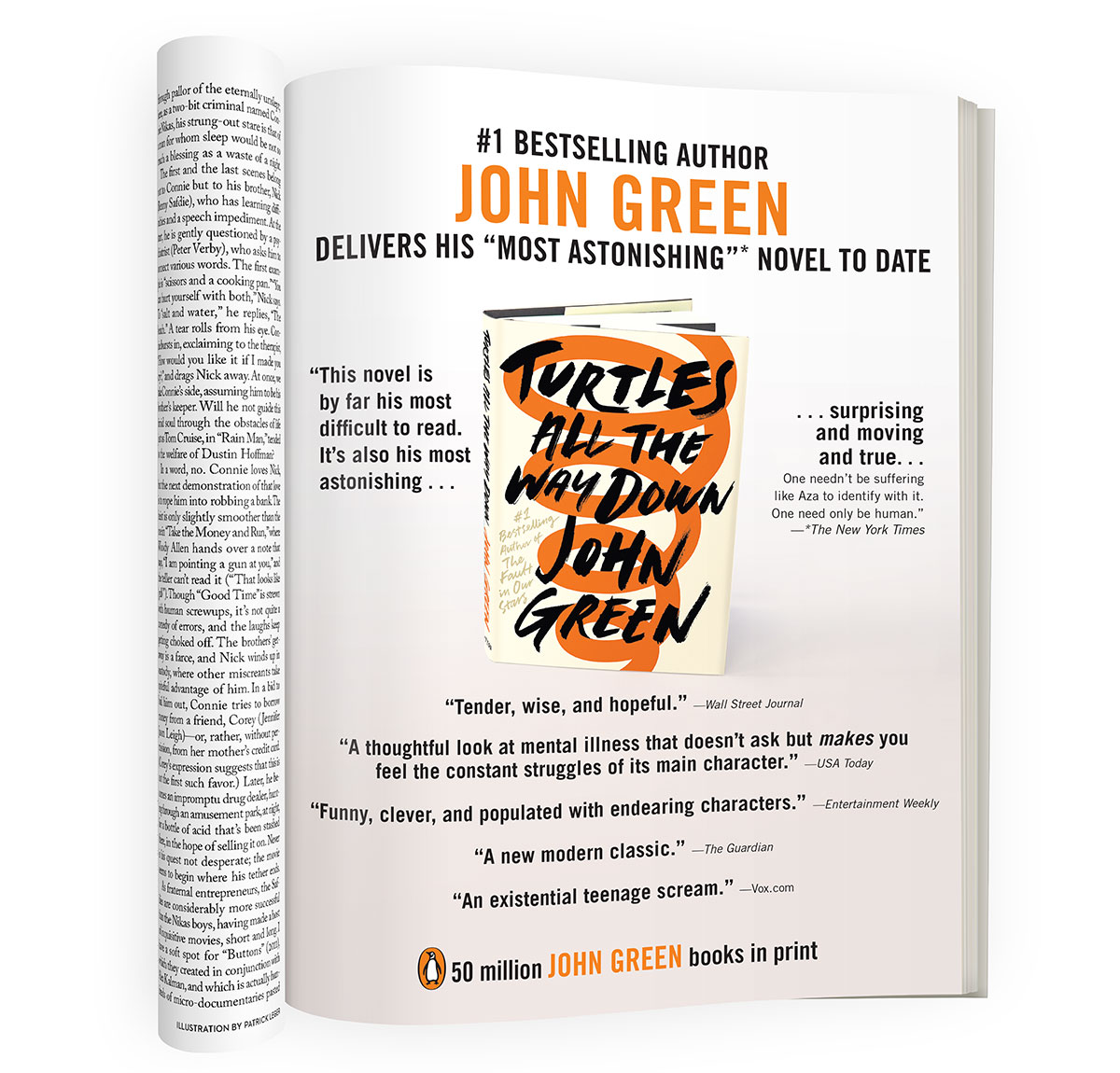 The New Yorker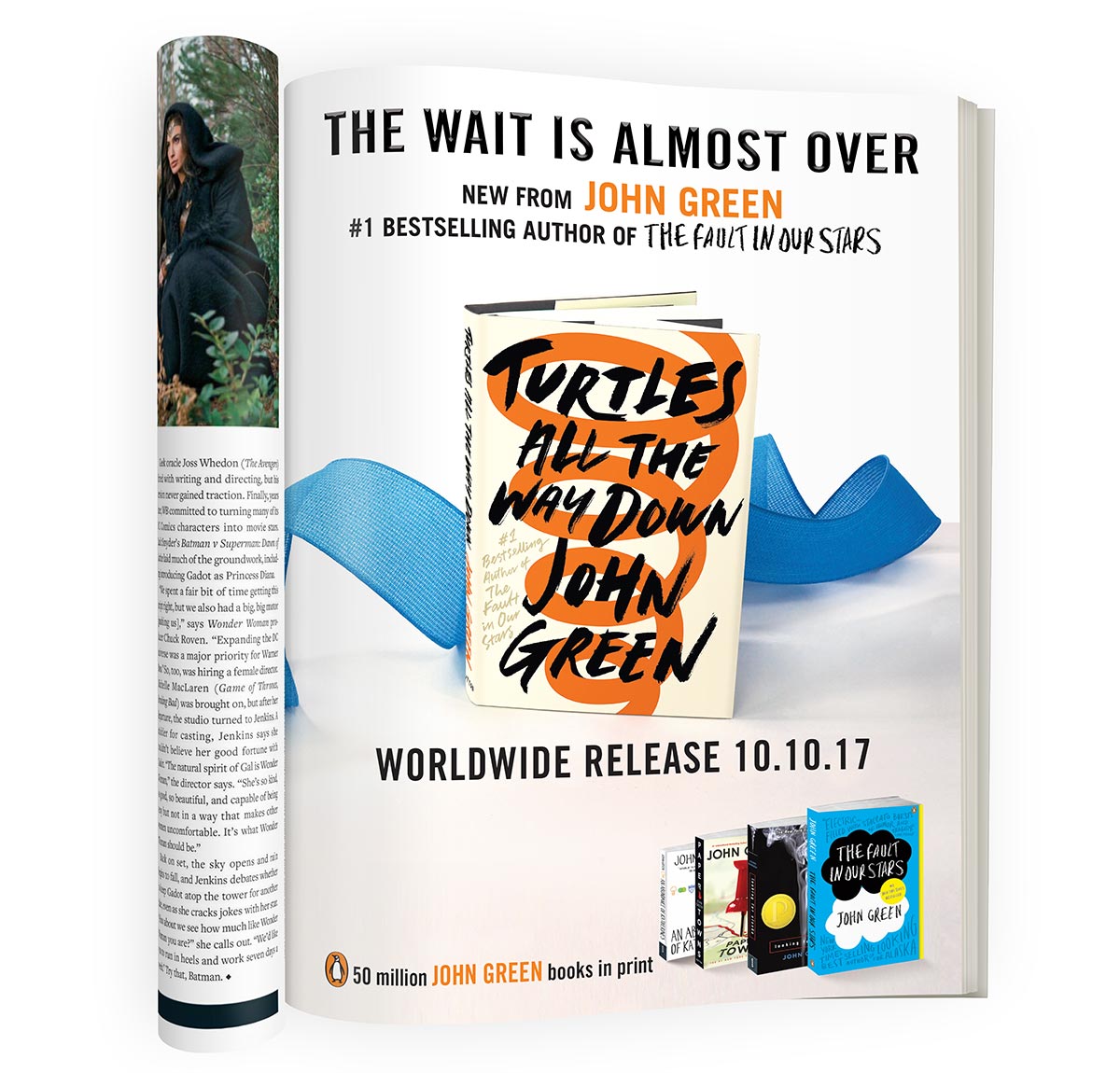 Entertainment Weekly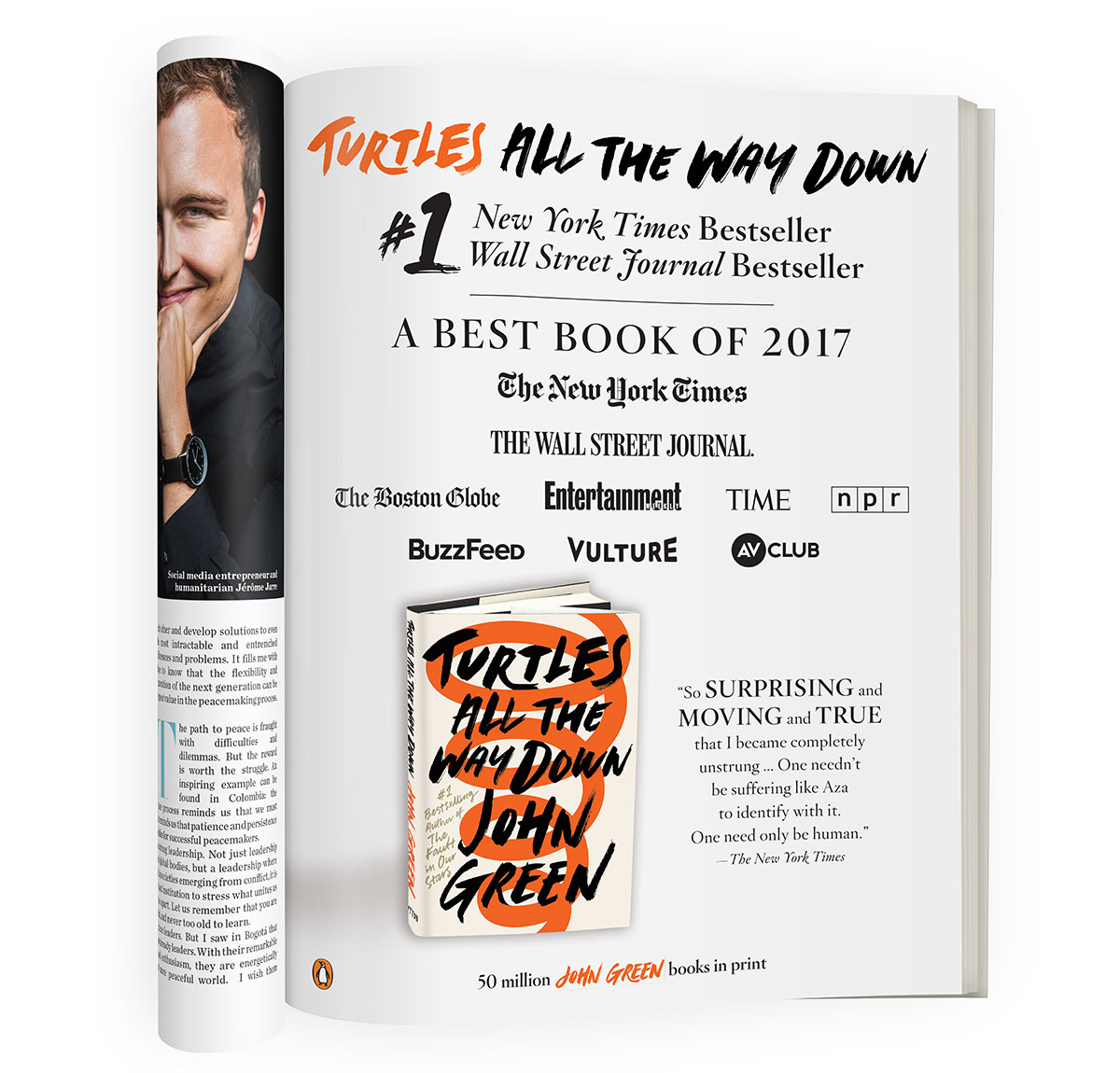 Vanity Fair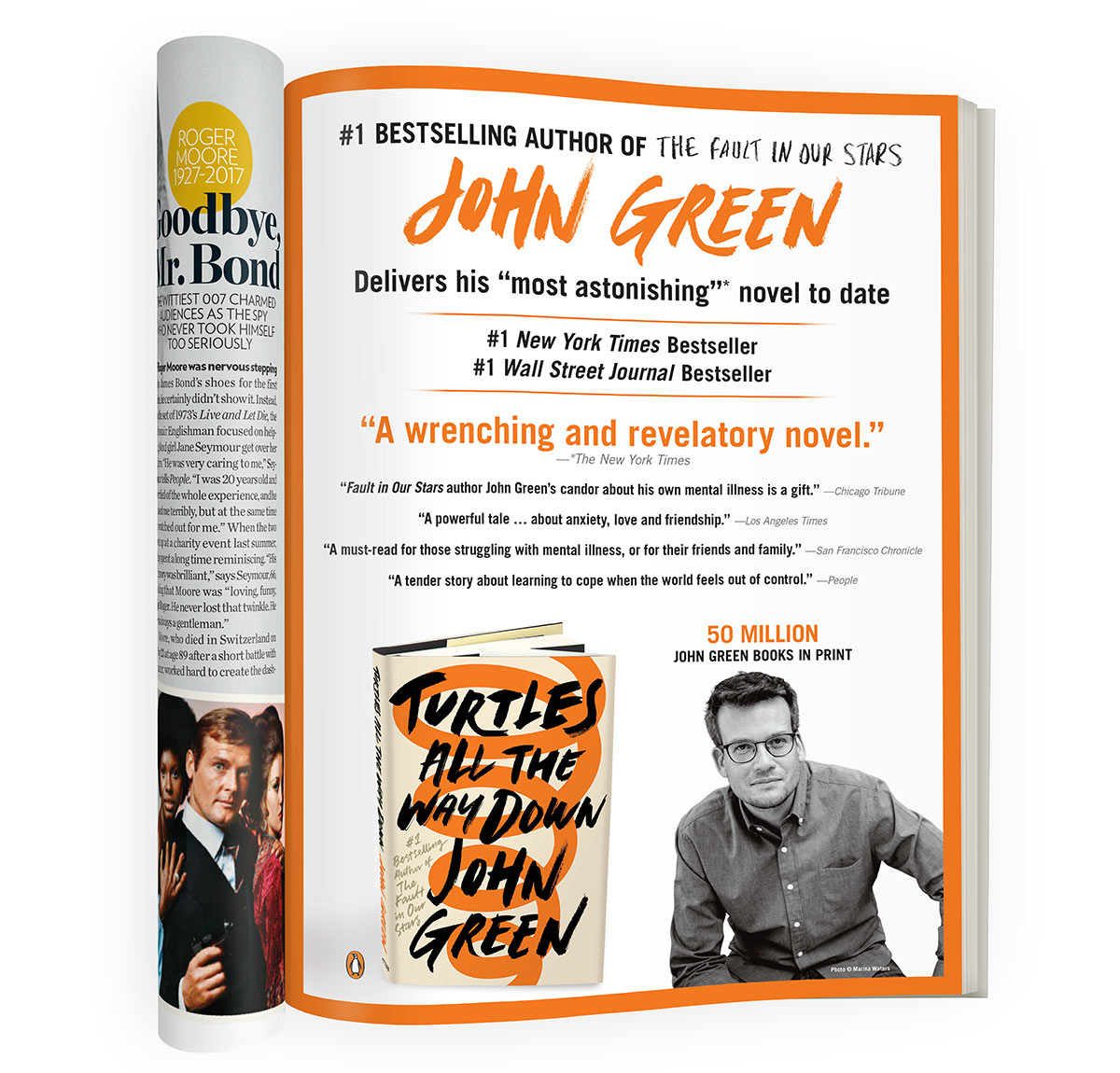 People magazine
After the book became an instant #1 New York Times Bestseller and declared a "Best Book of 2017," I utilized those declarations as headlines for a full-page ad in Vanity Fair and a New Yorker cover flap advertisement. Subway poster designs followed and John Green's book went on to be a smashing success.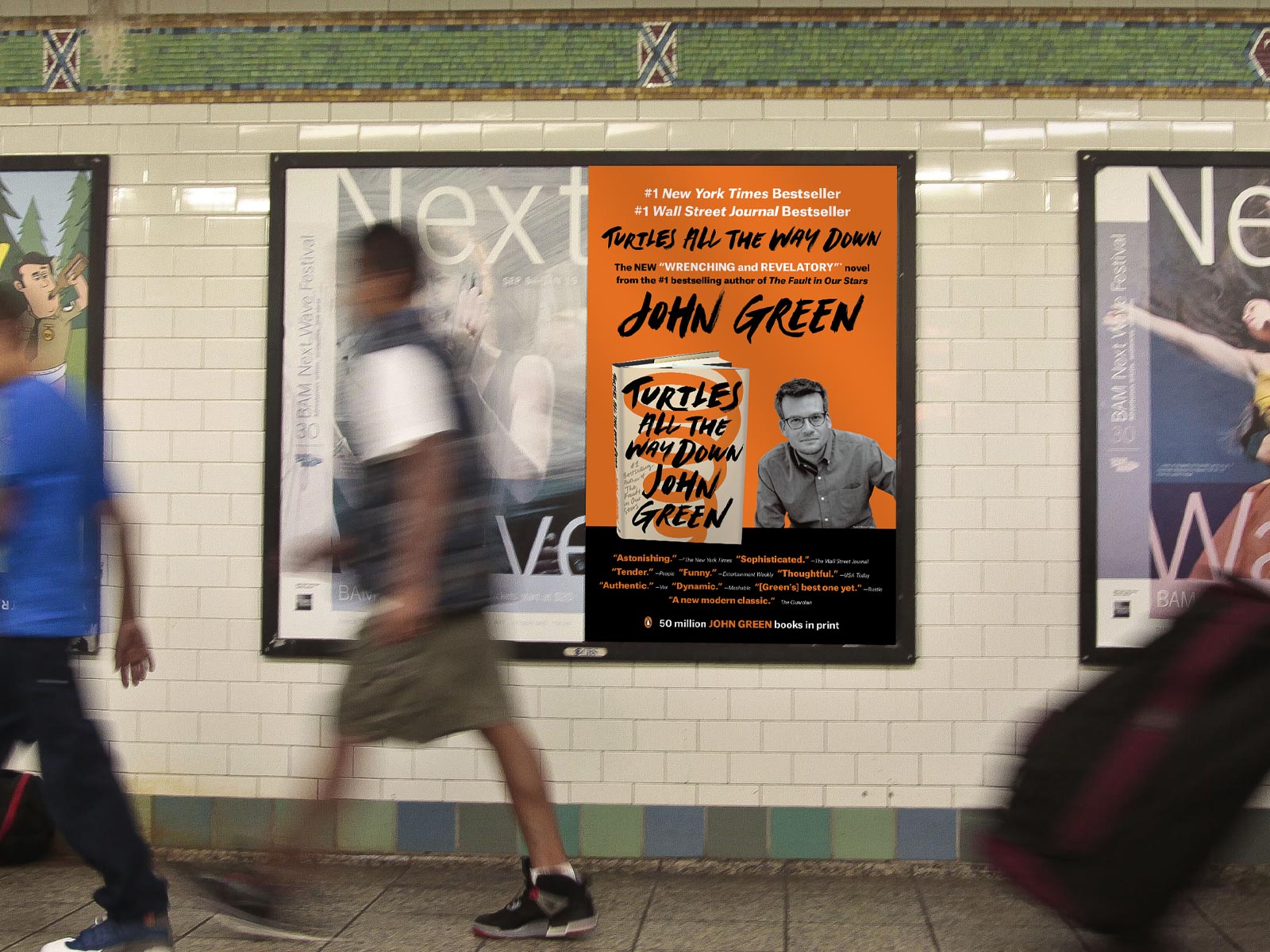 Bestselling author Don Winslow's new novel needed an unforgettable promotion. With early praise from Stephen King and Lee Child, we decided to let their rave reviews speak for The Force in large-format subway posters. A subway station domination of over fifty wall posters and turnstile panels at the West 4th Street station in NYC successfully showcased the book and its recognition.
Chaos / Red Mist
by Patricia Cornwell
With over 100 million books sold, bestselling crime fiction writer Patricia Cornwell continues to write her internationally acclaimed Scarpetta series. Novels were published annually from 2007 to 2016 and each required a grand promotion. I created billboards, subway, and airport posters for various major metropolitan areas including New York City, Los Angeles, Boston, and Atlanta. Each ad campaign helped launch Cornwell's novels into the New York Times Bestseller list.